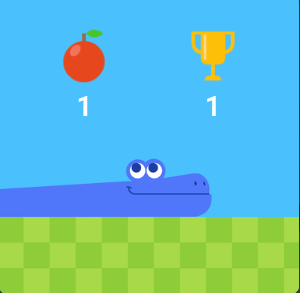 Snake
Snake is an endlessly crawling Snake trying to eat food. In nearly all versions, the Snake moves around endlessly, trying not to get hit by walls or your tail. But I'm getting ahead. Your objective is to guide the snake towards the red apple. The level will get more difficult so be sure to move fast to avoid the snake crashing into any obstacles.
Controls
Use the WASD keys.
Maintain a safe distance from the walls.
To pause a game, on the play screen, hit the left mouse button or the Spacebar.
To resume a game, use the repeat button.
Play the game in full-screen mode for the best experience.