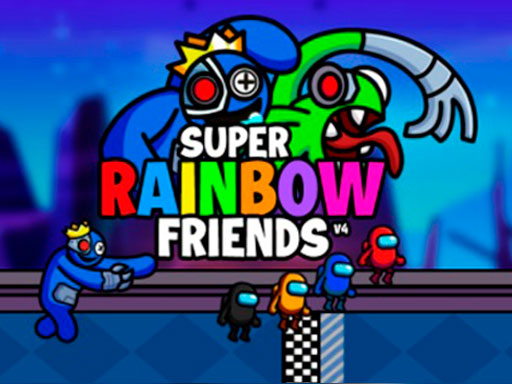 Super Rainbow Friends
Super Rainbow Friends, a fast-paced action adventure game that stars the Rainbow Friends characters. Your goal is to avoid all enemies!
This adventure will see you compete with other players in various minigames. You have one goal, to not be killed, and to beat anyone who approaches you. You can challenge other players and win the title of greatest driver. Also, collect all stars for unlocking new characters.
Controls
PC Controls: Use mouse one click to jump and two to double jump
Mobile and Tablet Controls: Tap the screen to jump and double tap to double jump