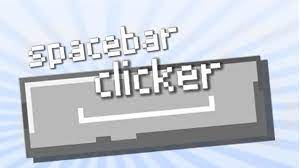 Spacebar Clicker
Spacebar Clicker is a fun clicker game that can accurately measure click speed and test the quality and performance of keyboard or mouse for gamers. This can also be considered as a game to kill time on the weekend without the need for thinking and calculation of the brain. You will be completely relaxed without thinking.
When playing Spacebar Clicker, a funny sound will be emitted after each click, creating an interesting music, helping you to relax and be more comfortable when playing the game.
Controls
Use the left mouse to play!