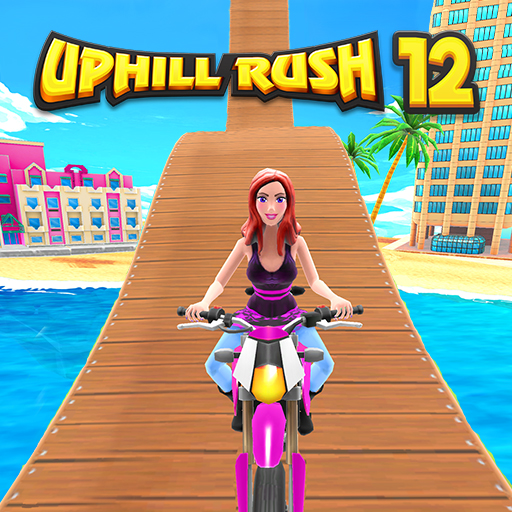 Uphill Rush 12
Uphill Rush 12 has new courses that are more intense and exciting than any of the other ones. Your driving skills will be tested as you attempt to complete all 20 levels in the fastest time possible. Without losing control, you can drive over numerous obstacles, traverse dizzying loops, turn your head upside down, and perform incredible leaps. Get more money by using the boost at your best speed. Uphill Rush 12 offers 40 cars and 40 costumes.
If you liked this wild ride, continue the series with Uphill Rush 11 and experience more extreme fun!
Controls
You can move the car with the arrow keys. The 'up' key will move the car forward. The 'Left' and 'Right' keys let you tilt the car in the air, allowing you to perform stunts.