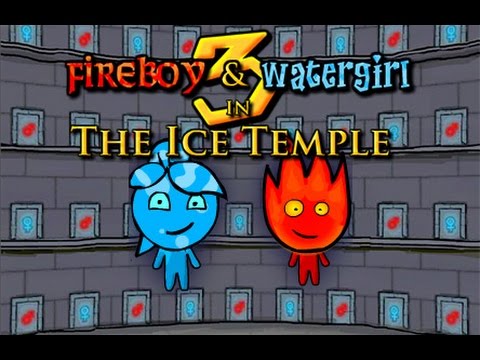 Fireboy and Water Girl 3 in The Ice Temple
Fireboy and Watergirl arrived to the ice temple in the North Pole. In this version, for the first time, fireboy and watergirl need to deal with ice and its effects. Fireboy slides fast on ice while watergirl walks slowly when she is on the ice. Help fireboy and watergirl to find their way through the temple's rooms, use hot fire beams to melt the ice and find other buttons and handles which will help you to find the solution.
Controls
Use A,W,D to move watergirl.
Use the arrow keys to move fireboy.