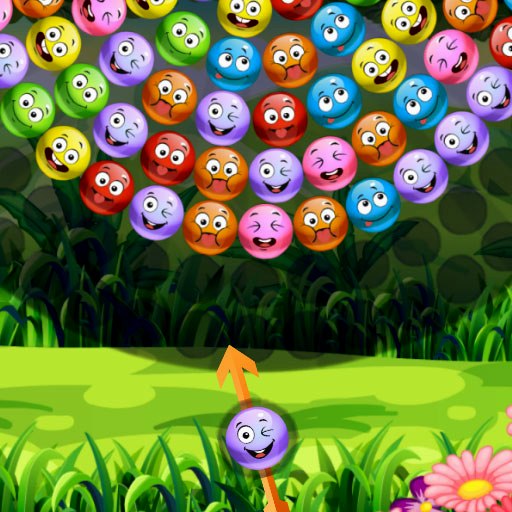 Bubble Shooter Lof Toons
This is a unique bubble shooter game that has a spinning wheel of cheerful cartoon faces. To win the game, gather all of the toons from the wheel. Fire the smiling toon at the wheel in order to create a group of at least three of the same color. Your points are depleting as the game progresses; thus, end the game early to preserve extra points.
Controls
Utilize the mouse or screen touch to aim and fire the ball towards similar balls.