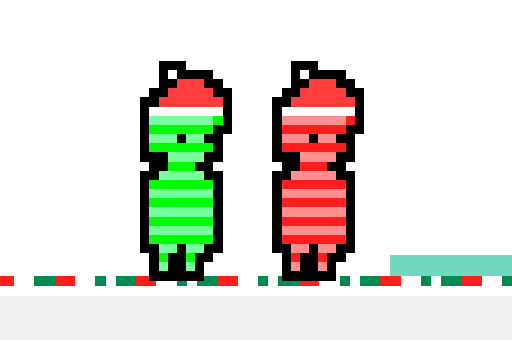 Red and Green Christmas
Red and Green Christmas is filled with Christmas cheer. Assist them in their journey. These two little guys are ready to face any obstacles wearing their Christmas hats. Their cuteness makes it easy to help them. They will face obstacles like lava, monsters and gaps that they need to jump over. These obstacles are important to remember as the leader. The arrow keys can be used to control the green characters and the WASD keys for the red. Be careful and protect both characters from road hazards. The level must be restarted if one of the pairings becomes damaged. Use the portals to access the opposite ends of the paths. Collect hearts as you travel. Enjoy the journey with these adorable companions.
Controls
You can use the arrow keys and the WASD keys to control the characters.