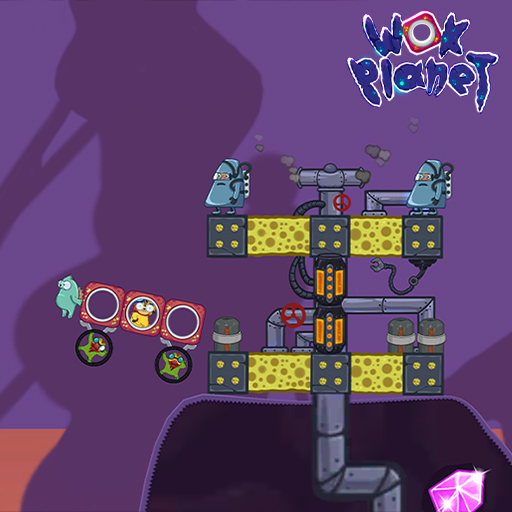 Wok Planet
Wok Planet is a casual puzzle game that features the great confrontation between two civilizations: the peaceful Wok and the greedy humans. The game follows the story of a group of young Woks, an ancient civilization that lived on a tiny planet at the edge of the galaxy. They have to fight against the human invaders who are destroying their planet and stealing their sacred crystal. Your mission is to help Wok build vehicles to smash all aliens.
Wok Planet brings the atmosphere of an alien world and a colorful and cute design, with various alien species and environments. This game is genuinely a challenge for your strategy and logical thinking. If you don't consider it carefully before making your machine, it will definitely break and not be able to beat your enemies. As it offers you a variety of levels and puzzles to solve, you have to twist your mind while playing the game.
Controls
The game is easy to play with your mouse. You drag and drop different parts below to create the vehicle, and then use it to smash enemies and obstacles.
Click the arrow buttons to turn the pieces.

Click the binoculars item to watch the whole map if you need to see your enemies.

Click the spin arrow item to rebuild the machine

Click the trash item to move your machine.

Tap to blow the Blowing Wok.

Collect power-ups and bonuses as you go.

Complete each level as fast as possible and earn stars
Related Games