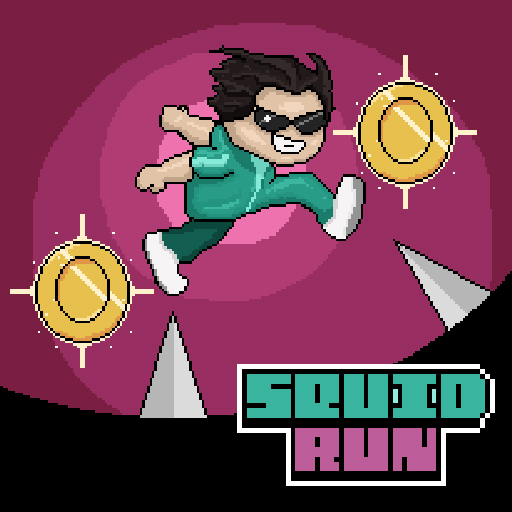 Squid Run
Squid Run is an action game featuring the simulation genre that is inspired by the popular Netflix series Squid Games. This Series is about a man who is deceived and is dragged into a survival game based on children's playground rules. In Sqid Run, you are a player in this thrilling game who has to survive a series of deadly obstacles. In this huge play area, the guards have put up numerous traps to prevent you from escaping. With courage and agility, you must run while dodging spikes and poison to survive.
For a successful escape, you just need to click the left mouse button to jump over the spikes and poison. While escaping, you can jump as many times as possible to collect coins. The game also offers a heart to resurrect and a shield to protect you from traps.
Controls
Simply click and drag the mouse to control your character's movement.
Related Games