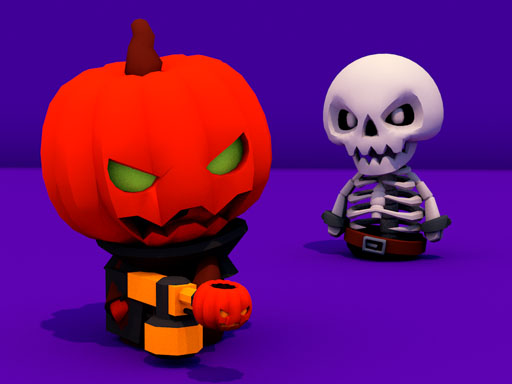 Jack O Gunner
Jack O Gunner is an arcade-style shooting game where you must eliminate legions of evil creatures to save the Earth from total destruction. This arcade-style shooting game will have you firing on your enemies with your trusted rifle. You must stop death and save the world from total destruction. You may earn cash along the way to buy new weapons and more points.
Controls
Using Mouse.
Move Left: Arrow Left.
Move Right: Arrow Right.
Move Forward: Arrow Up.
Move Back: Arrow Down.
Spacebar to jump.