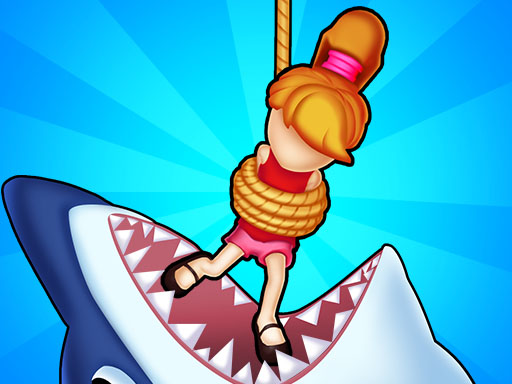 How many: Quiz game
Welcome to the How many: Quiz game! In the game, four stickmen are suspended in the air, and if you answer the trivia questions right, they will stay there, safe, but if you make errors, they are lowered with the rope, and if they come too near to the ocean, the hungry shark rushes at them and swallows them up.
If you respond incorrectly too many times and all of your stickmen die, you will lose all of your lives and be forced to restart from the beginning. The majority of the questions are numerical in nature, which is why the game is presently labeled as it is. It's in 3D, which is unique for this genre, and it has lots of other intriguing components, as you've seen in the article, so we're certain you'll find this experience new, authentic, and a lot of fun!
Controls
Type the answers using the keyboard on the screen.