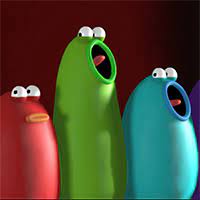 Blob Opera
Blob Opera is a game that combines music and skills online. In partnership with Google Arts & Culture, David Li developed this game. This game is original and fascinating in that it uses a machine-learning model that was built from the voices of four opera singers. It creates an interactive experiment that anyone, regardless of their musical ability, can enjoy.
Features
Actual opera voices were used to create

Create epic music without musical training.

A variety of vocal harmonies and approaches

Character depictions are distinct and lifelike and fantastic sound

Can decide on the performance's setting and music

Make a recording and let your friends see the outcomes

No need to adhere to tight regulations

Librely compose operatic music

There is unlimited playtime
Controls
Left mouse button!