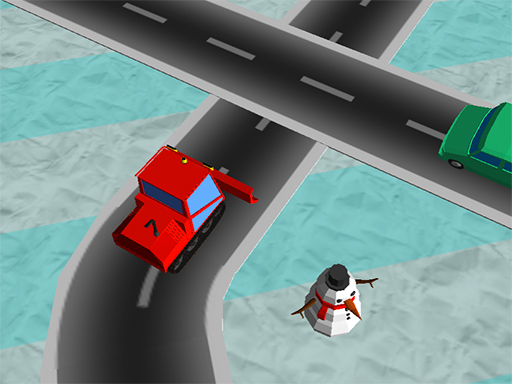 Traffic Run Christmas
Traffic Run Christmas will see you behind the wheel of a car. Although snow-covered roads can be difficult for inexperienced drivers, someone with your skills set will not have any problems. Are you able to navigate traffic and reach the finish line on all levels?
This Christmas-themed holiday game challenges you to finish each level without any mishaps. This game will allow you to operate your car without any difficulty, regardless of whether you are a real driver. All you need to play is your mouse. Click the play button and start driving. There are 30 stages to play in the game. Each stage has a different difficulty level. Each level can be unlocked individually, starting with the first. To drive, click and hold the mouse button on the screen. Be careful and pay attention to the road. In the beginning, you'll come across other cars and traffic. Later, you will encounter other difficulties. To bring your car to a halt, stop pressing the left mouse button. You can collect candy canes to unlock new cars.
Controls
You can use your mouse to play this game.