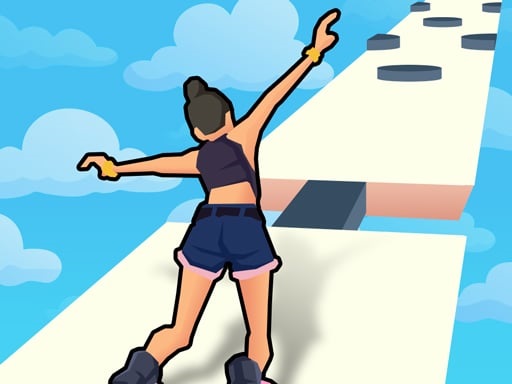 Sky roller skates
Sky roller skates is a fun skateboard collecting game. You might enjoy the thrills of skating here.
You won't be allowed to ride only one skateboard. You will be able to ride multiple skateboards during this race game. As you attempt to cross each level, be sure to avoid any obstacles or gaps. Along the road, you might find boosters or other fancy skateboards.
Is it possible to complete all the levels in this skill-based game? As many skateboards can you collect, the more obstacles you will have to overcome. You will lose at least one skateboard if you collide. You can restart the game only if you run low on skateboards.
Controls
LEFT CLICK to move the skateboards either left or right.