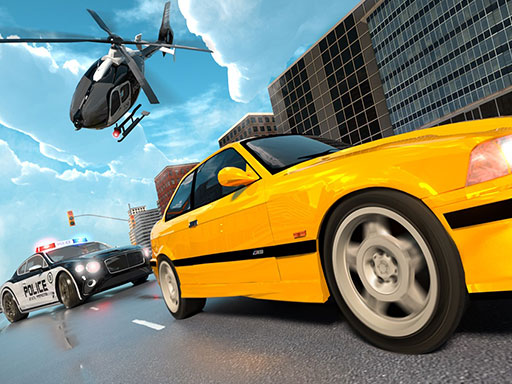 Police Real Chase Car Simulator
Police Real Chase Car Simulation allows you to experience a real simulation of the streets. Your police car will follow you around the streets. Take it with you and start driving around to see if anyone needs you. A series of chores will appear that you can drive by to get started. Each assignment is waiting for you. In order to achieve objectives like apprehending criminals and protecting animals, you will be working against time. You should start by setting out your duties. Then, work slowly to complete each one as quickly as possible. You should also make sure that you are getting the best out of your fuel. For a better performance, you can use the money earned after each mission to unlock more and higher-quality automobiles.
Controls
You can use the WASD keys or the arrow keys to drive the car or walk around.
Use the F key to enter/exit the car. Press the I key to check the shortcuts, the H key to use the siren, and the R key to reset the game.