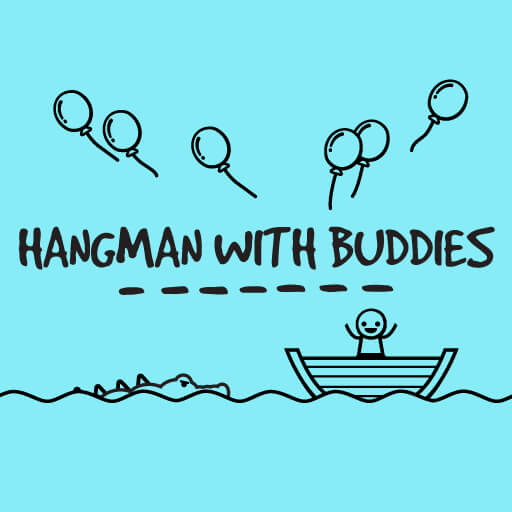 Hangman With Buddies
Hangman With Buddies is a fun puzzle game given a mystery word or phrase, and your task is to guess the letters to find that word or phrase.
Prepare for an extraordinary journey loaded with friendly competition and nonstop entertainment. Do not miss the opportunity to play live and demonstrate your word-guessing skills in this entertaining online game. Unleash your inner sleuth and set out on a thrilling mission to uncover the hidden word. Save the unfortunate stick man from a perilous plummet into the crocodile-infested river as you race yourself across the treacherous obstacles. Will you rise to the occasion and emerge victorious from this exhilarating mental battle? The answer is within your reach. Unlock a universe of vocabulary mastery by enhancing your ability to correctly predict.
Controls
You can set the number of "lives" (turns) for players or leave it according to the default rules (usually 6).

You can decide whether entering incorrect characters will result in points being deducted or not.

Players can only enter one character per turn. This character can be a letter or a space.

If the player guesses a letter correctly, it will be displayed in the corresponding position in the mystery word.

If the player guesses incorrectly, their number of "lives" (turns) will be reduced, and penalties will be drawn on the "gallows".

The game continues until the player has guessed the mystery word or the number of "lives" (turns) has been exhausted.