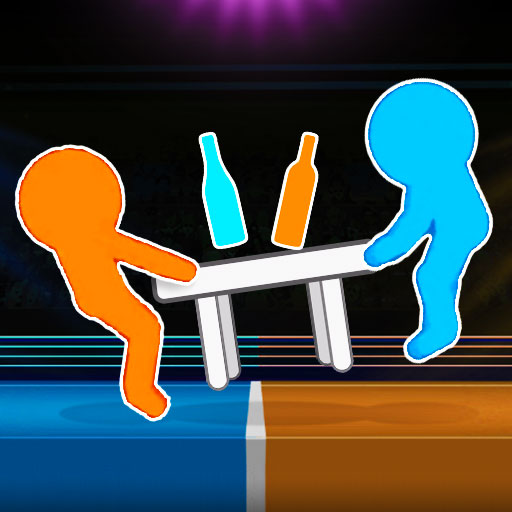 Drunken Table Wars
Game Drunken Table Wars is a game in which players become chess pieces on the wine table and participate in an extremely fun battle.
To win, you must force every opponent off the table or cause them to lose their balance and tumble off the table. To gain the upper hand and strengthen your hand, you can use the arrows and other items on the table, including wine glasses and bottles. Master cunning strategy and lightning-fast reflexes to conquer formidable foes and become victorious in the wine table war. You can play alone or with others to make interesting and dramatic matches. Prepare for fierce competitions at the wine table and emerge victorious!
Controls
You just need to use the arrow keys to move, attack and defend. Be careful and delicate in how you move to avoid falling off the wine table and tumbling.
You can refer to games of the same genre such as: