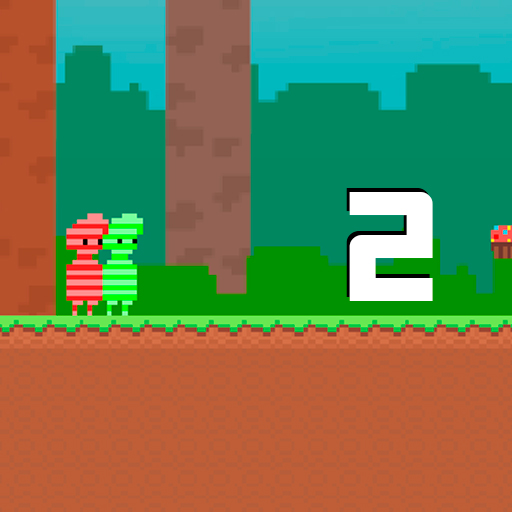 Red and Green 2 Candy Forest
Red and Green 2: Candy Forest is a fascinating puzzle and logic game. This game takes players on a cool adventure in a forest.
Your goal is to assist the Red and Green characters in completing challenging stages, gathering enough candy to open the gate, and entering a new area. You'll encounter sugar blocks that have been braided together to create puzzles that must be solved. You have to move the piano, reshape the blocks, and arrange them in the right order using your cunning and discernment so that Red and Green may attain their objectives. Ten chapters of an exciting game for two tell the story of the relationship between the red and green men. Gather candy to accrue points. Be cautious with lasers.
Controls
Use the mouse or movement button to move Red and Green.

Choose the right actions to rotate, shape, and change the position of the candy blocks in each level. Arrange them accordingly to achieve your goal.
You can refer to games of the same genre such as: