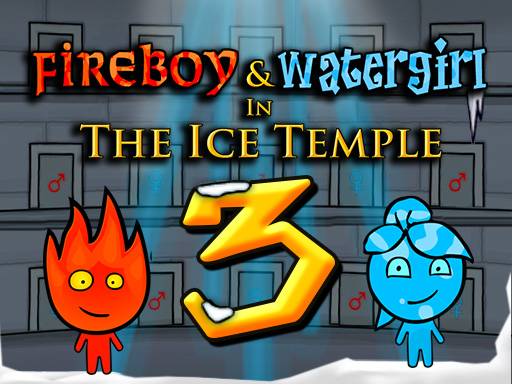 Fireboy and Watergirl 3 Ice Temple
Fireboy and Watergirl 3 Ice Temple is the third installment in the renowned two-player platform puzzle series. Fireboy and Watergirl are investigating a temple in the frigid and ice polar area in this episode. Navigate both heroes across the snow drifts to the exit.
In this platform game, the two heroes must gather jewels and unlock the doors to the temple's next room. Completing the levels will lead you to the exit. The two characters must work together to trigger the moving platforms and unlock the doors for each other in order to reach the exit.
You may play this game alone or with a buddy by sharing the keyboard. Both characters must reach the exit to finish the levels. Because their fortunes are intertwined, if one character dies, it's game over for the other: they'll both have to restart the level.
Featutes
Control both characters solo or play with a friend.
Use both characters together to beat the level.
36 stages of complex puzzles to defeat.
Ice that affects both players differently.
Controls
Watergirl controls
Fireboy controls
Left and right arrow keys to move.
Up arrow key to jump.