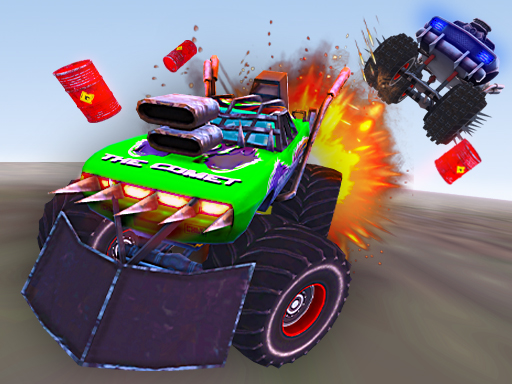 Death Race Monster Arena
Death Race Monster Arena features a battle among the most fearsome monster trucks ever. Use your huge wheels to crush and pass cars.
You can compete against other vehicles in the arena by using Derby mode. The arena isn't just dangerous for other cars. You could be injured by fire-breathing or bomb-breathing vehicles. Free Drive offers a wide range of options. You can use your vehicle as you like here. Racing mode simulates traditional car racing. Challenge mode is a level in which you drive your truck over different obstacles. It is possible to play the game with two players.
Controls
Player 1:
Move: "W, A, S, D" or "ARROW KEYS"
NOS: "SHIFT"
Change camera: "C"
Look back: "T"
Rolling Back: "R"
Player 2:
Move: "ARROW KEYS"
NOS: "M"
Change camera: "O"
Look back: "L"
Rolling Back: "U"