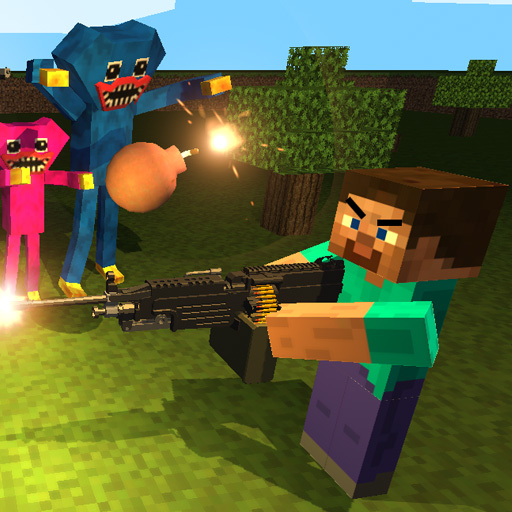 Mine Shooter: Huggy's Attack!
Mine Shooter: Huggy's Attack! is a game that requires you to protect the Minecraft community from Huggy's creatures. These monsters are a hubrisful bunch and planned to conquer the whole of the earth as well as other worlds, such the Minecraft world. Hagi will show you that things are not always as easy as they make it seem. Earn money and buy more weaponry!
Controls
PC Control:
WASD: Move

Left mouse button: Shoot

Right Mouse Button: Throw a bomb

R: Reload weapon
Mobile control:
Control the sticks that are located on the left and right of the screen to move and open fire on opponents.