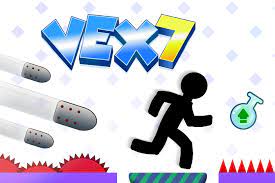 Vex 7
Vex 7 is an action platformer game that requires you to use parkour moves in order to overcome deadly obstacles. Avoid anything that could cause harm, such as spikes, acid pool, razors, and so on. Jump over the wall, collect coins, and you will reach the end gate. Let the Vex adventure begin!
Controls
Move: W,A,S,D" or "ARROW KEYS"
Jump: "W" or "UP ARROW"