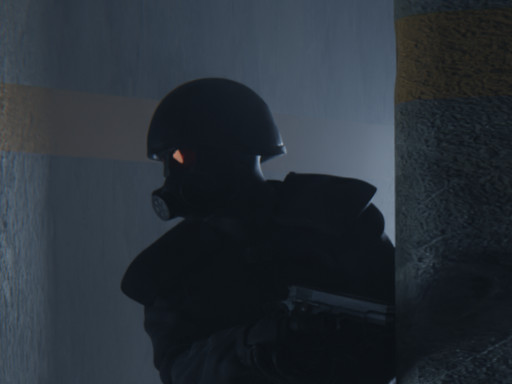 The Last Man
The Last Man is a survival horror game that you can play from the top. You must escape an alien-infested building. Gather all the equipment and weapons you find. You must find a way to escape these dark and scary places. These aliens can take your head off in a single strike so don't lose your guard!
Controls
WASD or arrow keys = move.

Left-click = shoot.
Right-click = pick up weapon or item.
Mouse scroll = change weapon.
R = reload T = ON / OFF thermal goggle.
N = ON / OFF night vision goggle.
M = ON / OFF.
Map Left-Shift / Space = run.
P = pause.