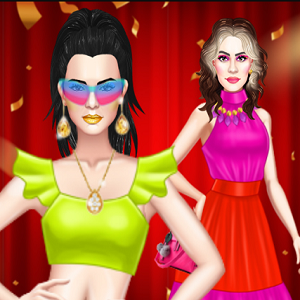 Summer Celebrity Fashion Battle
Summer Celebrity Fashion Battle is where the fashion war breaks out. Try your best to help your girls have the best outfits and win.
Famous people are always looking for ways to draw attention to themselves. The current trend of using vivid, eye-catching colors and unusual color schemes is a hit with everyone. The time has come to branch out and try something different. Which one of the females will give in first? Or will even the smallest of details look brand new? Don't give your competitors any room to maneuver. You can try on anything from shoes to suits to dresses to skirts.
Controls
Click to choose for yourself the coolest outfits