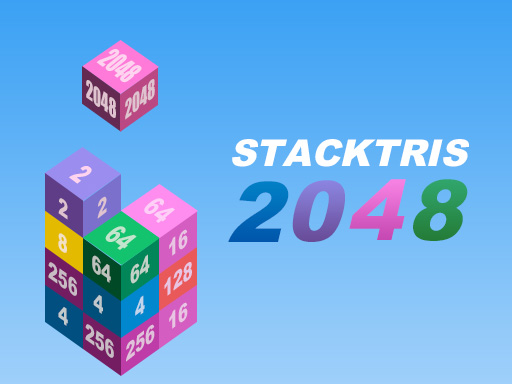 Stacktris 2048
Stacktris 2048 is a 3D version of the 2048 and Tetris games. Challenge everyone and rack up as many points as you can! This is an addicting matching cube merging game for individuals who like numerical logic games. Create a successful plan and score as many points as possible.
Features
Fun number game for training your brain.
An unusual mix of two games: 2048 and Tetris.
Merge dice to get new dice with bigger numbers.
No time limit in logic and merge game.
Smooth and simple dice control mechanics.
Controls
Drag the left mouse button to rotate and click to drop the block.