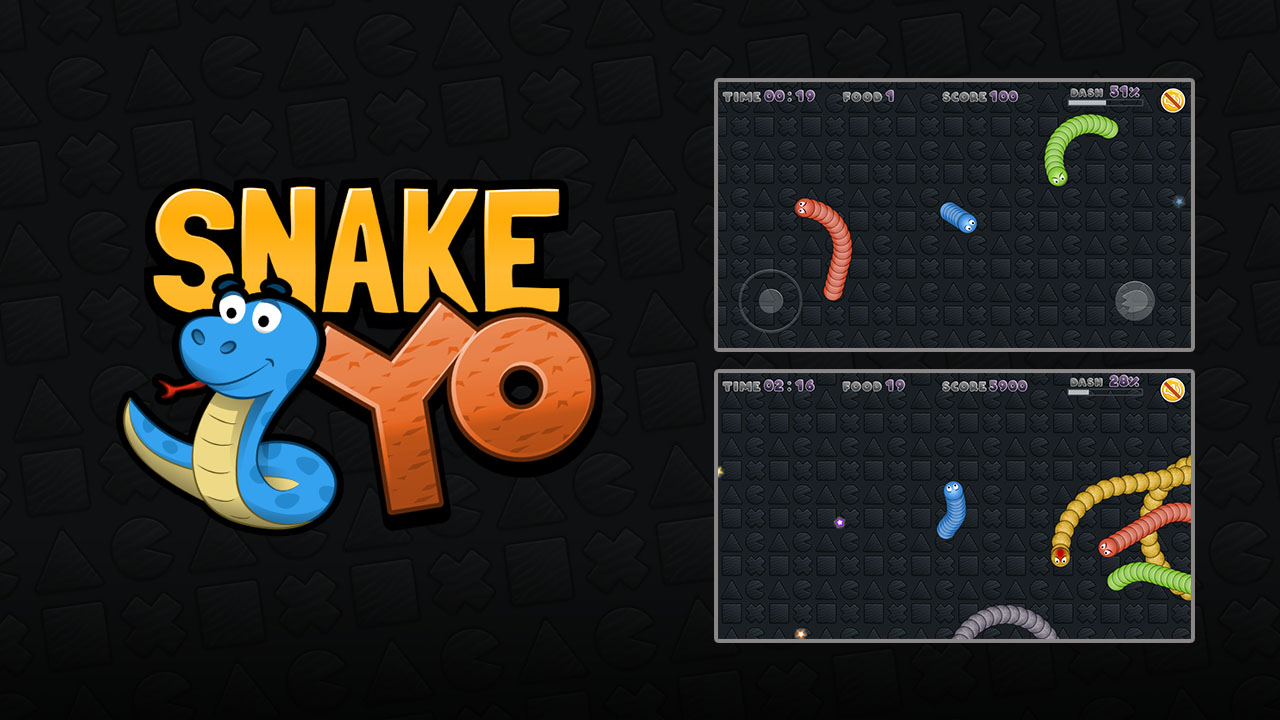 Snake Yo
Snake Yo is a game where you play as a snake. You must eat certain food to gain strength, and move forward in the game. Maximize the score by staying alive as long as possible, and killing as many snakes that you can. Use dash to go bolder. You can play it whenever you like.
Controls
Desktop:
Use the mouse cursor to turn the snake.

Hold the left mouse button to dash.
Mobile:
Touch Buttons on screen to turn the snake and use dash.