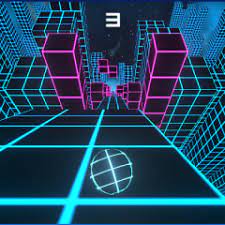 Slope 3
Slope 3 is an endless 3D running video game with simple controls, high speeds, and addictive gameplay.
The arrow keys are used to guide your ball through the 3D course, while avoiding red walls and other obstacles. Slope 3 players will need to use the arrow keys of their keyboard. Real-time gameplay requires very few gestures from the player. If players hold the keyboard keys longer than normal, the ball will move faster. The only game component is to manipulate the ball and steer it through the maze. For this course, you don't need to complete all phases or stages. You can score high marks by keeping the ball in play for as many hours as possible. Because it's a fast-paced platformer game, there are many obstacles and surprises. This may help improve your reflexes.
Beside Slope 3, you can play Slope game online.
Controls
Move left : Left arrow
Move right : Right arrow