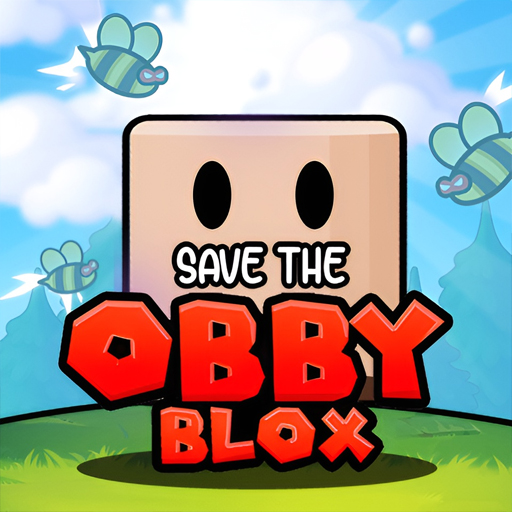 Save The Obby Blox
Save The Obby Blox is a realistic physics puzzle game where you need to build a defense against an onslaught of bees. In this game, you might choose drawings with different shapes to protect Obby from being harmed by the bees.
This game has 20 levels, and you should collect as many stars as possible to save Obby. In the first two levels, this game will give you the only drawing, so you can easily use it to protect Obby from bees. However, since the third level, it will provide various drawings with different shapes; hence, you should consider carefully choosing the suitable drawings for Obby. Have fun with Save The Obby Blox!
Although we cannot find other games like Save The Obby Blox, we will introduce some interesting games that will cater to a variety of your preferences. Let's take a look at a collection of superb games:
Controls
The goal of Save The Obby Blox is to protect Obby from the attack of bees in five seconds. In this game, you will be able to choose a suitable drawing and then put it on Obby. Keep in mind that the level will be more difficult, so you must consider carefully before choosing drawings for Obby.