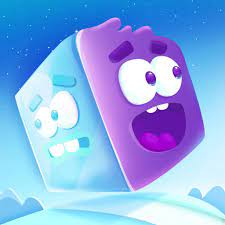 Icy Purple Head. Super Slide
Icy Purple Head. Super Slide is a platformer game in which your hero must slide over frozen tracks to move up the levels. Your purple box will be able to glide on any frozen surface and attach to any other surfaces as usual. You can proceed by using the level's many components such as the blast, wooden pathways and bouncing surfaces. Also, you need to control your purplehead with skill so it doesn't fall into any of the traps.
Controls
Hold touch or mouse to slide. Release touch or mouse to become purple and stick.