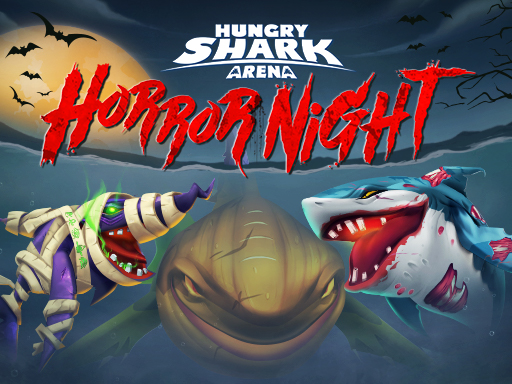 Hungry Shark Arena Horror Night
In the online game Hungry Shark Arena Horror Night, you will be competing against other players around the world. The goal is not just to win, but to survive deep underwater. The thrill begins when you get into the water. In this game, you are both the hunter as well as the prey. To grow in size you may eat fish smaller than you are, but you need to avoid larger fish from your competitors. Contrary to your competitors, if you try to eat anything that you can't, then you will be warned and told how big you should be. You can always track the progress of your fish by looking at the indicator that is on its head. You will be able to earn coins with each game. You can use the coins to unlock faster, more efficient fish, as well as higher dash rates and dash ranges. You can aim to be the last person standing by measuring your fish's strength prior to you start.
Controls
Drag to move, Click for a speed boost!