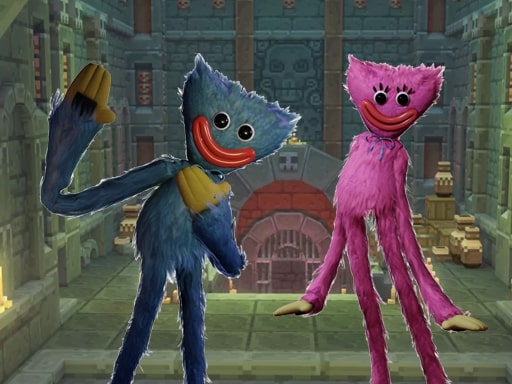 Huggy Rescue Parkour
Huggy Rescue Parkour is a platform adventure game that's new and exciting. You must find the key to free Kissy Missy from her cage in order to complete each level. You must avoid traps and enemies as well as pits and other obstacles. You can also jump on the heads of enemies to kill them.
Controls
WASD = move, Mouse = look, Space = jump.