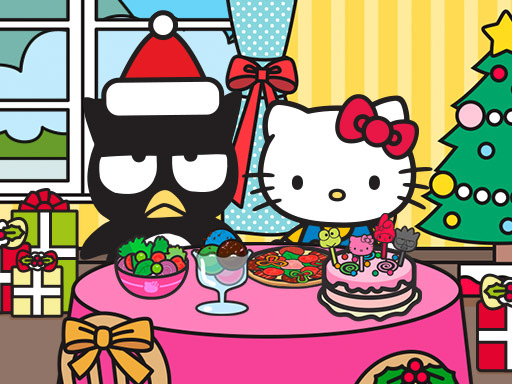 Hello Kitty And Friends Xmas Dinner
You will be entertaining your friends with the hilarious cooking game Hello Kitty And Friends Xmas Dinner. In this online free game, you must invite all your animal friends (including a ravenous turtle, and the beautiful kitten) to a memorable Christmas dinner.
You can make the best meals possible by making a tasty pizza with toppings, a sandwich with cheese and pickles or a hearty soup with vegetables. You will need to try many different recipes as each restaurant may have a different order. You can play Hello Kitty and Friends Xmas Dinner online for free!
Controls
Tap or click the ingredients to prepare the dish. Swipe left to move to a different room in the game.