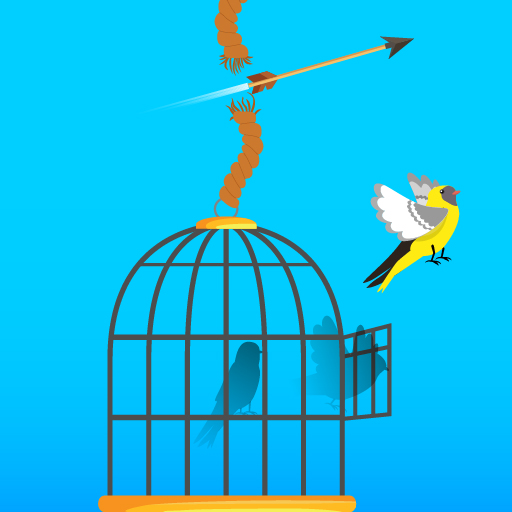 Free Birds
Free Bird is a bow-shooter game that features beautiful birds as the main characters. You need to shoot the ropes that hold the birdcage to set this creature free. The game has a simple drag-and-release control system where you aim at the ropes and break them with your arrows. You have to show off how good you are at shooting as you carefully break down the barriers and let the birds fly away. The game has a chain reaction feature where you can save all the birds with one shot. There are five lives per level. Once you miss a shot, you lose a life.
In the game, you can find helpful guides to use as examples. You'll notice that on a few of the levels, some arrow icons are strategically placed. You can use your cursor to "draw" along with the arrows. Aiming at them will set off a chain reaction, sending out a swarm of arrows to guide you to previously inaccessible areas. Each level poses a new puzzle that requires you to utilize your aiming and strategy skills.
Controls
Shoot the rope to drop the cage and free the birds.

Press and swipe the left mouse button, then release to shoot.
Related Games