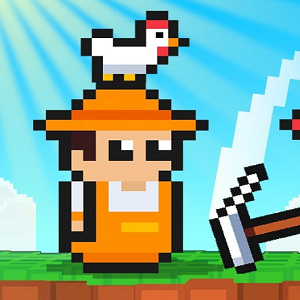 Farmer Challenge Party
Farmer Challenge Party is a farm game where you can build your own farm. Let's take action and overcome all the challenges of the game!
To come out on top, you need to have a higher point total than your opponent. When it is time to play the Farmer Challenge Party game, the competition between the farmers becomes significantly more intense. This conflict can be split into four distinct chapters: the fishing chapter, the plant and harvest chapter, the vegetable battles chapter, and the chicken pluck challenge chapter. You will find that playing this game provides you with a plethora of information that is not only educational but also fun.
Controls
Follow the instructions of the game