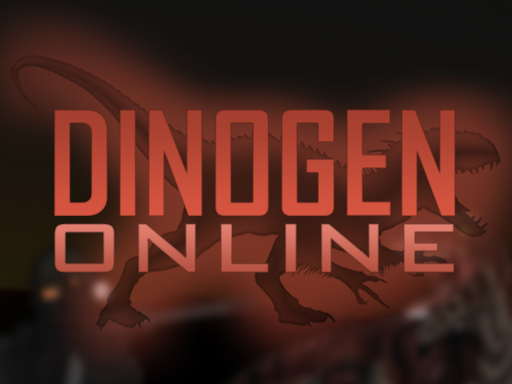 Dinogen Online
Dinogen Online is like jumping into an exciting, fast-paced multiplayer shooter. There are many game types and locations that you can choose from. You can buy or unlock more dinosaurs, weapons and other goodies if you have enough experience points. You can play as either a human, or a dinosaur, in objective-based games such as Team Deathmatch, Capture the Flag and Destruction. You can create your own levels or missions using the integrated Scenario Editor.
Controls
WASD = move.
Shift = sprint.
Crouch = control.
E = interact.
R = reload.
Space = use melee.
G = throw grenade.
F = use equipment.
T = use weapon accessory / cycle vehicle weapon.
Z = use the support item.
X = select next support item.
Q = switch weapon.
1-3 = inventory 1-3.
C = open commands menu.
Tab = view scoreboard.
Enter = open in-game chat.