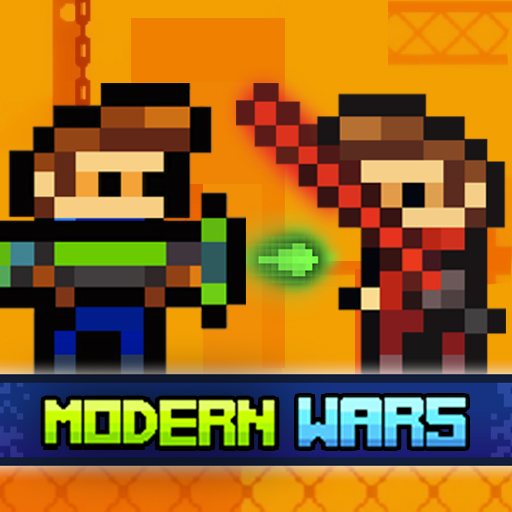 Castel Wars Modern
With Castel War Modern, you will have a chance to enter wonderful gaming worlds such as the moon, futuristic cities, and sci-fi realms. In this game, you can show off your fighting skills through battles with powerful opponents and zombies in three different game modes. This game provides innovative weapons that you can easily use and change when necessary.
Controls
Game Controls
Blue Player:
S: create a block

E: hit

Q: change weapon
Red Player:
Down arrow: create a block

L: hit

M: change weapon
Game Modes In Castel Wars Modern
Battle Mode:

This mode is a fight between two players. It will provide you with three different locations; you can choose each of them before starting. In addition, weapons and power-ups will appear randomly during the game.
Mahyem Mode:

Contrary to battle mode, it has only one unique map with lava and classic fights. You can act as one of two characters in this game.
Zombie Mode:

You can play with other players or play alone. In this mode, you have three lives to fight zombies. The game will end when you lose all your lives.
Similar Games
Have fun with some fighting games such as Magic Cat Academy, Huggie & Kissy The magic temple, Shadow Ninja Revenge, Stick Shadow Fighter Legacy, etc.