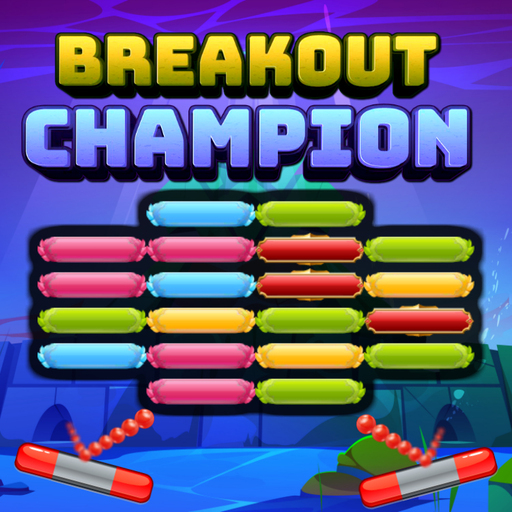 Breakout Champion
Breakout Champion is one of the most classic breakout games. You will receive from 50 to 140 points when hitting a brick. This game offers additional balls when you hit some bricks. Try to complete the level in 5 minutes, and don't let any bricks touch your boundaries.
Controls
In Breakout Champion, you must destroy all bricks in each level as soon as possible in 5 minutes before a line of bricks touches your boundaries. When playing, you can use the mouse to control the paddle to prevent the ball from dropping. In addition, you can expand your paddle to the whole screen through lines of bricks, which have 140 points. These lines of bricks will help you easily prevent the ball.
Other Games
Bubble Shooter Treasure: Bubble Shooter Treasure Rush is a captivating bubble shooter game. To group the bubble with other like bubbles, you must release it exactly where it is aimed. Gather the treasure and bubbles to reach the necessary number.

Bubble Sorting: This game is quite straightforward to play; you only need to store the bubbles in the right tubes until there is only one color per tube.