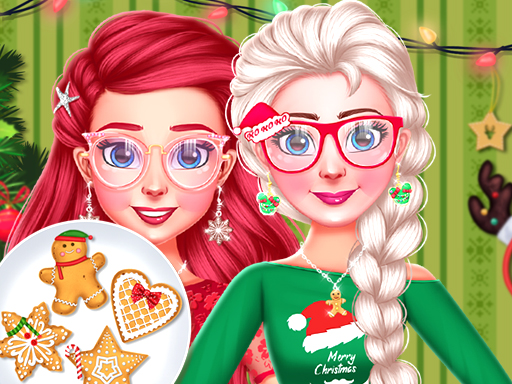 Bff Christmas Cookie Challenge
Welcome to Bff Christmas Cookie Challenge! Ariel, Princess Anna, and Elsa are getting ready for Christmas. They planned to take part in a Christmas cookie challenge and experiment with holiday outfits. Enjoy a wonderful Christmas with each princess and help them make their cookies. To make the event a success, you will need to work individually with each princess. You will need to choose her appropriate accessories and makeup, so that you can highlight her best qualities. Decorate the cookies. You have many options to make the best Christmas cookies decorations. It will allow you to make the most unique cookies.
Controls
Use your left mouse button and keyboard.